November, 13 2020
Back to the webinar dedicated to storage solutions in Smile's territory, Wallonia and Flanders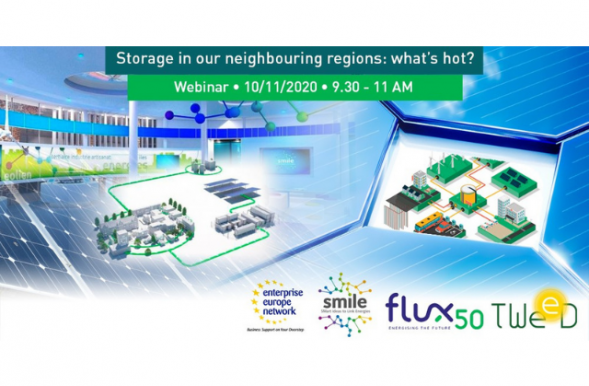 In the framework of the cooperation with our Belgian partners Flux50 and TWEED, SMILE co-organized on November 10th a webinar on the topic of storage. Nearly 90 French and Belgian participants took part in this time of presentations and exchanges.
On the Smile side, two storage projects were highlighted:Recupelec Rezo (E4V) by Philippe Jacubowski and E-factory (Entech SE) by Laurent Meyer.
This webinar, a concrete expression of the work carried out with the two Belgian clusters, is only the first brick of this collaboration. Indeed, on February 11th, a new webinar will be proposed to our members on the theme of energy communities. The final objective is to bring a French delegation to Belgium to meet smartgrids actors before welcoming them on the Smile territory.
Find the entire webinar in video here :
If you would like more information about this collaboration, please contact us !
Valérie Gravan v.gravan@smile-smartgrids.fr 07 67 91 97 39
Marine Gabory m.gabory@solutions-eco.fr 06 99 15 52 54