September, 29 2020
Cooperation between Smile and 2 belgian clusters : TWEED and Flux50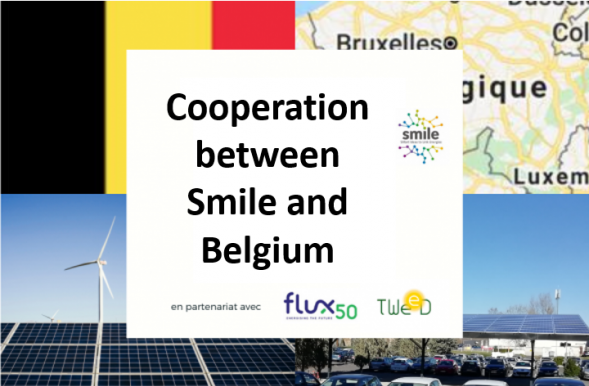 After getting to know eachother better during European Utility Week 2019 Flux50, SMILE and TWEED joined forces to exchange knowledge, projects and also real life conversations.

In the autumn of 2020 we start our cooperation with a first webinar on storage.

In 2021 we plan a webinar with exchange on different aspects & bottlenecks of energy communities (11/02), hydrogen is on the planning for spring (March-April) and before meeting physically we offer you the opportunity of a virtual matchmaking in June.

At the occasion of Energy Mission, an international conference in Flanders in October 2021, we would like to bring all interested parties together in real life. After that we will meet again visiting Smile projects in France (Bretagne and Pays de la Loire).

What's in it for you?

Our aim is to give you, the tools, knowledge and opportunities to get to know concrete projects and new companies & partners outside our own region. We hope that new cooperation creating innovation for the energy transition can start from here.

We kick off on 10/11 (9.30 - 11 AM) with our first webinar on storage. You can find more information one the event page.