Eight new projects receive Smile approval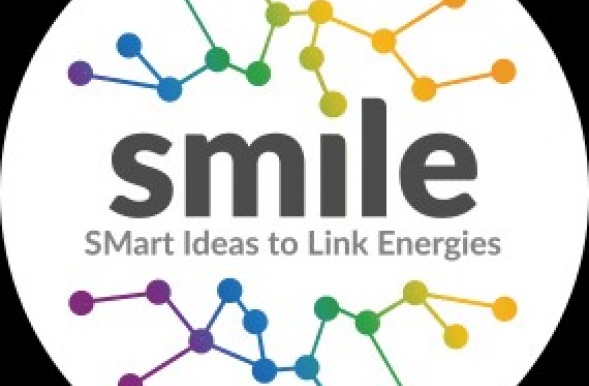 A board meeting for the Smile association, presided over jointly by the Brittany and Pays de la Loire regions, was held on November 10th last. Five new projects were approved; they join the three projects which received approval in December. Let's take a look at each project.

The list of approved projects

• 1st project:
Atlas sponsored by the Vendée federation of Energy and Equipment:
The ATLAS project is an innovative platform/service for the technical centralisation of local electric and consumption data.
"As it stands, during high consumption periods, we mobilise production tools to meet energy requirements. We start with sustainable energies, then nuclear supplies and finally gas plants and coal which will be used less and less due to their high CO2 emissions. With sustainable energies the imbalance between production and demand are managed differently", explains Françoise Restif, SMILE project coordinator at Bretagne Développement Innovation. "It's about managing certain machines, delaying some consumption and even storing energy for later use".
This project is in keeping with the Smart-grids Vendée project already supported by the Sydev.
Deployment zone: the four Smile departments (Morbihan, Ille-et-Vilaine, Vendée and Loire-Atlantique), a first in France over such a wide area.

• 2nd project:
West Grid Synergy sponsored by GRT Gaz.
West Grid Synergy is an important regional project demonstrating what tomorrow's natural gas networks could look like.
Reports show that there is an increasing volume of methanation, production peaks don't necessarily correspond to peak demands. The aim is to re-inject a proportion of the production into transport networks and to deploy "smart" tools for managing the gas network.
Deployment zone: Pontivy (Morbihan) and Sèvremont (Vendée)

• 3rd project:
Drop'n Plug sponsored by Dropbird
The aim is to implement a system for optimised management of electric vehicle charging in car parks. To optimise the balance between the energy needed for electric vehicles and the production that it's possible to re-inject into the network, the system makes it possible to balance supply and demand.
Deployment zone: Effia car parks in Rennes (Ille-et-Vilaine), Saint-Malo (Ille-et-Vilaine) and Nantes (Loire Atlantique).

• 4th project:
Hydrogen demonstrator sponsored by Morbihan Energies
This innovative project relating to mobility and the production of sustainable energies is a hydrogen demonstrator. Hydrogen is produced through the site's sustainable energies (wind or solar). The hydrogen production is then stored and can be used in hydrogen powered vehicles.
Deployment zone: Kergrid – head office of Morbihan Energies, Eaux du Morbihan and the Association of local mayors

• 5th project:
La Marseillaise co-sponsored by Galeo and EDF
As part of the complete overhaul of an old administrative building transformed into a residence for young workers, the La Marseillaise project aims to create a "smart building" and to implement a range of smart solutions.
Deployment zone: Pays-de-la-Loire
This list can be completed by the three projects which received approval in mid-December.

• 6th project:
Beflexi sponsored by Wi6Labs and NKE Watteco
The consortium would like to implement a project to reduce the energy (water, gas, electricity, air) costs for teaching, administrative and public buildings, by 30%. It involves the implementation of sensors and the Lora network providing an energy data platform, support for the analysis of improvement opportunities and the implementation of actions to encourage behavioural changes.
Deployment zone: the entire Smile territory

• 7th project:
SESPEC sponsored by Vity
The SESPEC project (building awareness in schools through eco-challenges) aims to provide schools with tools to make it easy to see the influence of behaviour on electricity consumption, through learning tools, including a replicable model offered to all schools.
Deployment zone: the entire Smile territory

• 8th project:
Partagélec sponsored by the town of Pénestin (Morbihan)
This project is symbolic for Smile as it is situated on the border between Brittany and the Pays de la Loire, with partners from both regions, and will be one of the first collaborative self-consumption projects implemented in France early 2018.
Deployment zone: Pénestin (56).