Back to the list of projects
SMART CAMPUS ENEDIS NANTES V2
Project sponsor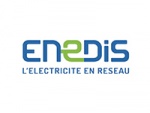 location
16 allée des tanneurs, 44000 Nantes
Domaines d'application
• Self-consumption 
• Vehicule2Grid 
• Electricity distribution network 
• Stocrage 
• Organic photovoltaics (OPV) 
Autoconsommation & bâtiments intelligents
Flexibilité & réseaux
Mobilité durable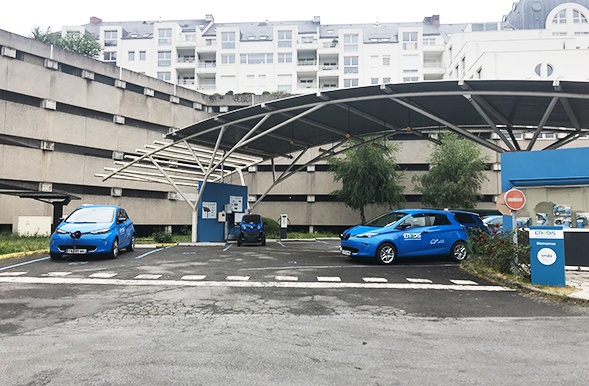 SMILE's involvement in this project
Actions to increase the visibility of your project
In 2019, at the Smile showroom in Nantes, Enedis initiated a demonstrator to test the supply in electricity in individual self-consumption, from an innovative solar tracker and five EV charging stations which moderate the supply according to the demands of users and the strength of the available electricity supply. 
The Smart Campus Enedis Nantes project V2 will include additional use cases: 
Multi sourcing PV/ Network: extension of PV production to 20kWc.  
Addition of a Li-Ion battery. 
Integration of a VtoH / VtoG module. 
Improvement of energy efficiency of the porter's lodge (renewable heat).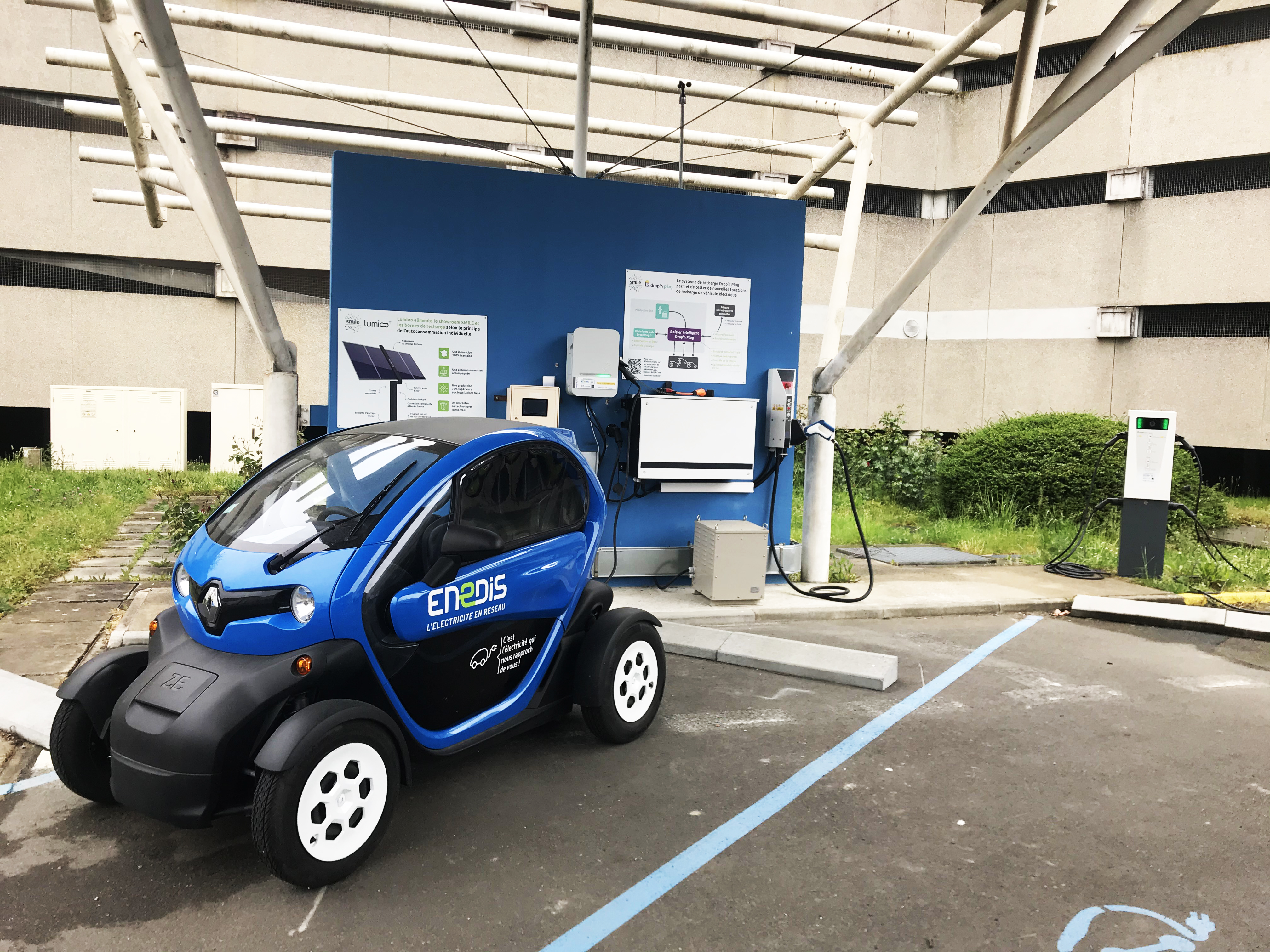 Added value of the project
Demonstration in real scale for promotion and replicability. 
Environmental: EV charging through the production of solar energy. 
Involvement of users: EV charging interface and citizen awareness. 
Start date: September 2019.
PARTNERS