Back to the list of projects
[EN] ATLAS
Project sponsor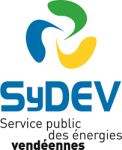 Fields of application
Management of energy flow
Local specifics (electric consumption)
Efficacité énergétique
SMILE's involvement in this project
Tangible help with funding
The best possible exposure
The ATLAS project is an innovative platform/service for the technical centralisation of local electric production and consumption data. It aims to validate the technical, economic and legal mechanisms, on the medium and low volt networks, that participate in local optimisation: controlling the demand for energy, value-creation and implementation of flexibility taking local constraints into account. The ATLAS project offers to test the services associated with these mechanisms.
Added value of the project : 
Improved management of energy consumption and production diffuses  and the associated power surges.
Preparing for the creation of consistency between energy networks and the search for local energy optimisation.  
Through real case studies: validation of the conditions for sustainable, economical and safe use of the platform. 
Partners