Back to the list of projects
Hôtel des Postes in Nantes
Project sponsor

location
4 rue de Président HERRIOT, 44000 NANTES
Domaines d'application
• Smart building
Autoconsommation & bâtiments intelligents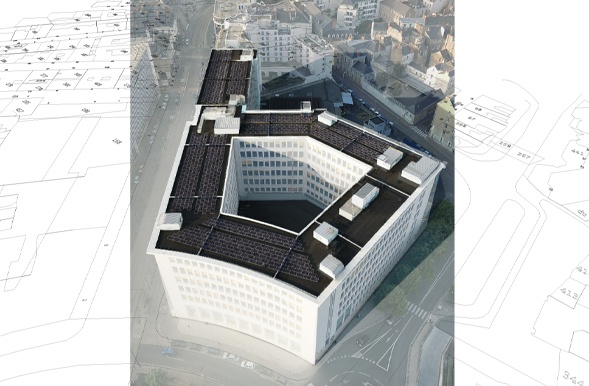 SMILE's involvement in this project
The best possible exposure
Information on available sources of public funding
Actions to increase the visibility of your project
Situated in the centre of the city of Nantes, the Hôtel des Postes will become the first building of the sort operating in semi self-sufficiency for electric energy.
Through the implementation of a system combining solar power self-sufficiency, energy management, electric vehicle charging, electricity flexibility and control of technical equipment, this 35,000 m2 building will produce and consume 13% of its electricity requirements.
Added value of the project:
Project transferable to other existing La Poste Group buildings and to other groups in urban areas.
Energy self-sufficiency for the La Poste group.
Awareness actions within the internal "Village La Poste" project.
Start date: September 2017.
Partners