Back to the list of projects
Molène Solar Public Lighting
Project sponsor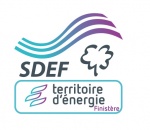 location
Ile de Molène
Launch date
01/06/2021
Domaines d'application
Self-consumption on non-interconnected areas
Local production of renewable energies with PV
Autoconsommation & bâtiments intelligents
Flexibilité & réseaux
Systèmes énergétiques insulaires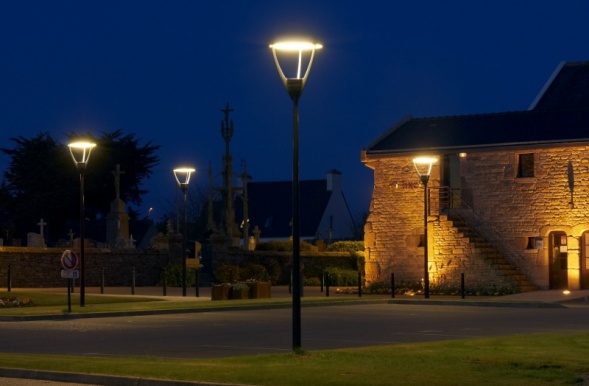 Context: The island of Molène with an area of 0.72 km² has 186 residents. Residential energy consumption represents 69% of all consumption with a peak between 20h and 23h. The island's annual electricity consumption is 1200 MWh of which 9600 kW is for public lighting. 100% of the island's electricity is produced by generators managed by EDF SEI.
The commune of Molène asked the SDEF to create a direct current public lighting network combining:
•    Installation of photovoltaic panels on the EDF SEI thermal power station building,
•    Installation of an electricity storage system to pair the production of electricity from photovoltaics with the energy requirements of the public lighting system,
•    Supervision of the system,
•    Control over lighting.
These technology bricks complete the renovation of the public lighting infrastructure, during which the old lights were replaced by LED lights (work completed June 2018).
The commune expects an annual reduction in energy costs of €500 (incl. taxes).
Project objectives:
Techniques: Production of PV energy and storage of this energy – Nominal power: 7.8 kWp – Annual production: 8000 kWh - Quantity of energy which will transit through the batteries: 4400 kWh/year – Battery capacity: 21.6 kWh
Energy related: Renewable energy production and "smart" energy management
Environmental: Public lighting with 41% self-sufficiency
Commercial: Micro-grid solution on the island of Molène
Economic: Energy self-sufficiency and independence from fossil sources
User involvement: Awareness actions towards the Molène island residents
ADDED VALUE OF THE PROJECT:
Solar powered, direct current, public lighting project, in a non-interconnected zone
Partners