Back to the list of projects
FINISTERE SMART CONNECT
Project sponsor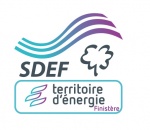 Launch date
31/12/2019
Domaines d'application
Drinking water network
Building
Waste
Parking
Flexibilité & réseaux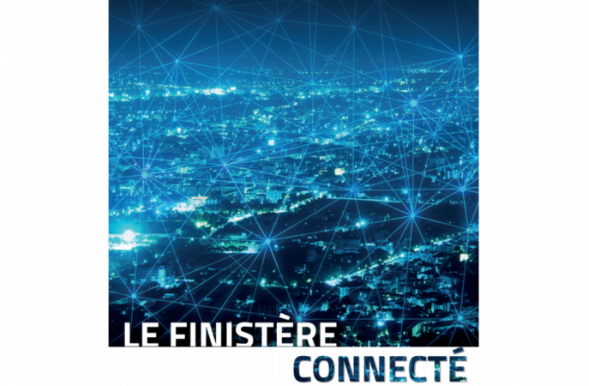 The project, sponsored by the SDEF (Finistere Departmental Energy Syndicate), plans for the deployment of an electronic telecommunications network, based on the LoRa (Long Range) low bandwidth, to enable the towns and the EPCI (Public Establishment for Intercommunal Cooperation) members of the SDEF to have access to a smart management system and a system for managing public policies: teleprocessing of public lighting systems, energy efficiency of buildings, optimisation of waste collection, remote reading of water meters, parking management, supervision of environmental quality, citizen platform for information and reporting.
The aim is to provide the Finistere local authorities with tools for optimising the management and consumption of their buildings and their public services.
The sites involved are, Ouessant since 2020, and then the 19 towns of the Pays d'Iroise county council as well as Coat Méal, Bourg Blanc, Saint Pabu, and Plouguin. This infrastructure will benefit the member towns of the "smart city" syndicate for energy management and the optimisation of public services.
Several services will be implemented:
- Teleprocessing of public lighting infrastructure,
- Remote reading of drinking water meters,
- Energy management of buildings,
- Environmental quality management,
- Waste management
- Carpark management.
The services on offer will evolve to adapt to the needs of the local authorities and new services will be integrated in line with new uses.
Project objectives:
Techniques: Design, deploy and manage a LoRa network enabling the control and management of public energy efficiency services: the first test zone in the Pays d'Iroise county council will be an opportunity to deploy the sensors across 394 public lighting cabinets, 20 energy efficiency and environmental quality sensors on public buildings and 500 teleprocessing sensors on the water network.
- Reduce the electricity consumption of public lighting by 10 to 15% through improved management,
- Reduce the energy consumption of the public buildings of the relevant local authorities by 40%.
Environmental: Reach a productivity level of 90% for the water transport network through early detection of leaks.

User involvement: Improve quality of life within the buildings (to be measured through evaluations completed by the users).
Economic

: Reduce spending on public lighting, energy and water through teleprocessing which will reduce consumption.
Industrial: First large-scale experience in the Pays d'Iroise territory, the aim being to deploy across the candidate territories in Finistere in the second phase.
Added value of the project:
This project is composed of large-scope territorial smart grids, with a first phase of deployment across 24 towns in the Pays d'Iroise. It provides control over the solutions across the board through the deployment of a LoRa network and associated applications owned by the SDEF. The intention is to deploy the project across the entire Finistere territory (excl. the city of Brest) after this initial test phase.
Partners