Back to the list of projects
Green Station
Project sponsor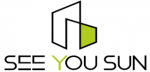 Domaines d'application
-    RnE production
-    Electric mobility
-    Self-consumption
Mobilité durable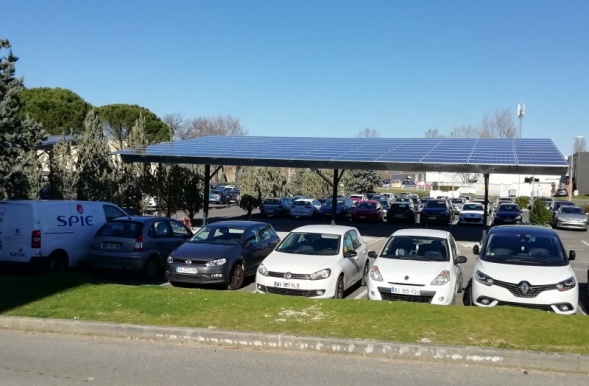 SMILE's involvement in this project
Actions to increase the visibility of your project
The Green Station project involves using solar energy to supply shared electric vehicle charging stations, allowing businesses to split costs for access to this type of service. Green Station includes a solar parking canopy (no investment costs for the customer) and an innovative charging station concept coupling smart technology with multiple charging points for commercial buildings, industrial parks or recreational facilities. The drastic decrease in the cost of the switch to electromobility is made possible by sharing installation costs, by designing optimised charging stations, in particular by marketing them as subscriptions.  Green Station develops micro-grids (groups of properties, across different sites of the same company, industrial park or regional area) to link up the different charging stations.
Added value of the project :
Technical: Solution of technical problems related to hooking up to charging stations for electric vehicles in new or existing groups of properties. Integration of smart charging (possibility to even out the distributed charging power according to the number of connected vehicles). Progressive shift towards a vehicle-to-building (V2B) type of operation.
Energy: Increase in the proportion of solar-origin electricity in the French energy mix and help local and regional governments reach the targets set in the local climate-air-energy plan (PCAET). Goal: connection of at least 3 to 10 MWp every year.
Grid management: Promotion of the penetration of electric vehicles and intermittent renewable energy with a single connection point allowing power-source and under-drawing.
Environmental: Contribution to the reduction in CO2 production by facilitating the transition to electric vehicles and compensating for the consumption of electricity for charging through solar power generation
Involvement of users: Collaborative projects within companies, meetings with works councils. Fostering feeling of satisfaction at work with a Green Station located at the office's doorstep.
Economic: See You Sun creates investment instruments for solar-energy projects and electro-mobility by co-investing along with private (individuals) and public (local governments, semi-public companies) property owners.
Industrial: Exclusive, mutual 5-year partnership signed with the Spie Group, ensuring the electric engineering aspects of projects.
Commercial: On-going contact with property managers and property owners (offer of a service for managing new energy uses).
Partners