Back to the list of projects
PhARRE
Project sponsor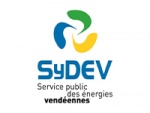 location
3 Rue du Maréchal Juin, 85000 LA ROCHE-SUR-YON
Domaines d'application
• PV self-consumption 
• Flexibility and storage on second life batteries 
• Energy Management System 
• EV charging station (in Phase 2) 
• V2H/V2G (in Phase 2) 
Autoconsommation & bâtiments intelligents
Mobilité durable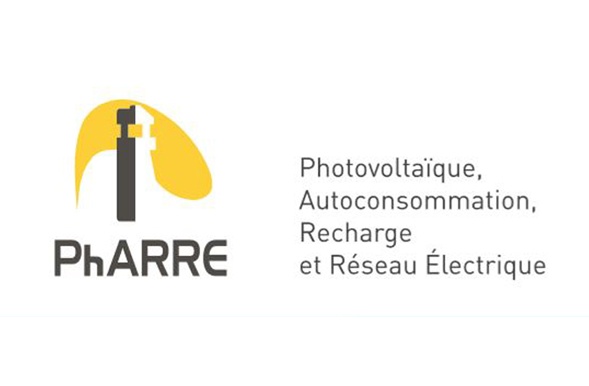 SMILE's involvement in this project
Actions to increase the visibility of your project
SyDEV individual self-consumption project composed of 39 kWc of solar panels installed on the roof of their building, combined with a solution for storage on reconditioned batteries in the basement.  
This storage system will collect surplus energy productions and reduce the building's consumption peaks. The whole installation will be controlled by a tool capable of smartly managing the different sources of electric flow to optimise self-consumption and services to the network.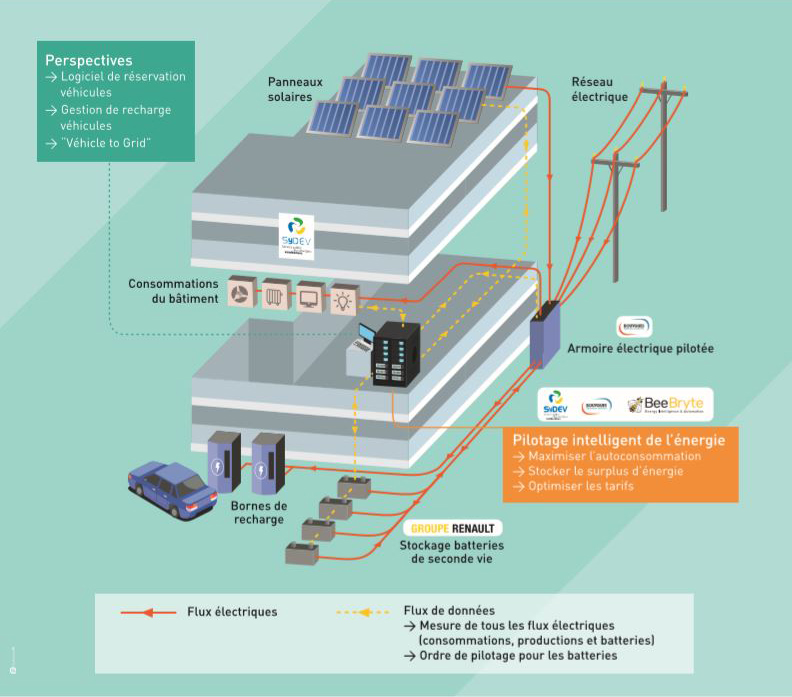 Added value  of the project
Control and compensate demands for power on the electricity distribution network. 
Optimise peak hour consumption towards off peak hours. 
Visualise the installation's energy performance data. 
Study the potential for recoverable electric flexibility. 
Test the limits of an Energy Management System (EMS). 
Partners