Back to the list of projects
Phébus
Project sponsor

location
Site of the Saint-Pierre primary school. Rue de Saint-Germain – MELESSE
Launch date
02/07/2018
Domaines d'application
 Collective self-consumption
 Storage of excess power
 Measurement of residents' electric consumption so as to fine tune technical surveys
 Creation of an energy management movement within the area
 Support residents in their optimisation of self-consumption
Autoconsommation & bâtiments intelligents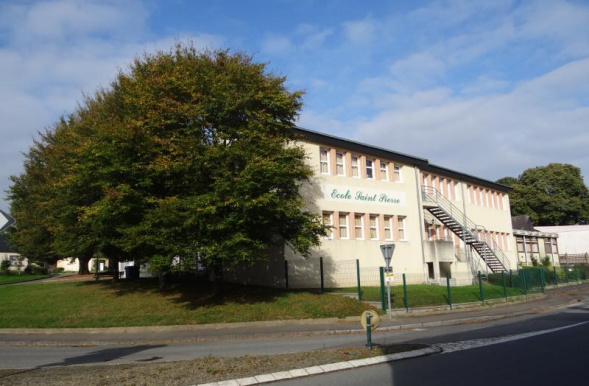 SMILE's involvement in this project
Tangible help with funding
The best possible exposure
Actions to increase the visibility of your project
The Saint-Pierre primary school in Melesse will move into new premises in September 2018. On the current site, a 51 home complex will be built by the cooperative developer Cap Accession. The complex, named Phébus, will accommodate a 100kWc solar power station and will also involve a community self-consumption programme for the surrounding area. 
The aim is to implement a local power distribution system organised as follows:
The future residents of "Phébus", as well as other consumers in the area, can volunteer to participate in a cooperative type of company created especially for the project, 
The company invests in the installation and management of solar panels, and becomes a local power provider,
Those people wishing to participate in the community self-consumption project use the power produced locally and only use the network if necessary (two different electricity bills: the local provider and the network provider). 

The project looks into a process for managing consumption through programming specific uses, and a solution for storing excess power. The aim is to encourage the use of innovative technologies developed in Brittany, providing them with an opportunity for industrial deployment. 
Added value of the project :
The breakdown of production between the consumers will be managed by the Enedis network administrator using their new tools for virtual calculations
Focus will be on the participative nature of the project which will greatly increase its social acceptability
The portion of electric network involved in this community self-consumption operation is situated in a residential area. The challenge of this project is to determine to what extent, and in which conditions, a community self-consumption operation can be implemented in an area with a relatively low daytime consumption level.
Mindful of its ecological footprint, this project follows the logic of reasonable density, an urban settlement attentive to gentle development and diversity.
Launch date :
Demolition of the current school: summer 2018
Start of building work: autumn 2018
Delivery of the building and installation of photovoltaics: end 2019 – start 2020
Partners