Back to the list of projects
ATL-EN-TIC
Project sponsor

location
SMILE territory and beyond
Launch date
01/01/2018
Domaines d'application
Optimization of energy management in industry
Energy competitiveness
Factory of tomorrow
Systèmes énergétiques insulaires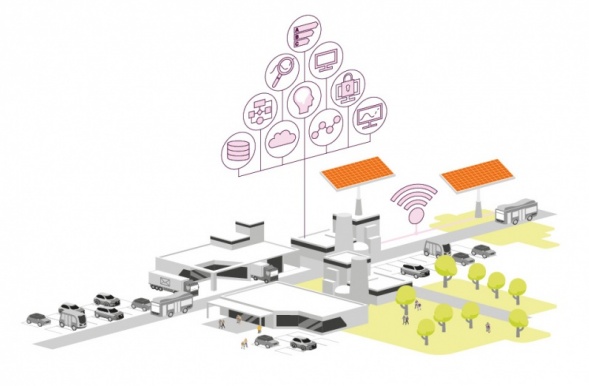 SMILE's involvement in this project
The best possible exposure
Actions to increase the visibility of your project
Driven by the slogan "From industrial data to reduced energy consumption", the ALT-EN-TIC aims to provide a complete chain of services and expertise for manufacturers wishing to either create a chain of complete values (cross referencing data and energy), or to complete an existing project by adding a specific technological element (capturing data, cloud, storage, AI, etc.)
An ambitious project made up of a consortium of companies, ALT-EN-TIC's aim is to rise to the operational technical challenges (standardisation, merging, interoperability) and use/sale (creation of an Economic Interest Group, big and small stakeholders, technologies and services…) relating to the French energy performance industry over the coming years.
An important element of ATL-EN-TIC's added value is its capacity to provide a global and reliable technological solution together with a profitable and sustainable business model based on 4 different expertise working towards the same end goal: making energy data work towards saving money. 
Implementation of sensors and reflexes, cyber secure solutions, big data software for real time and predictive analysis.
Real time solutions for data storage and eradication, production and energy value-creation.
Offer an externalised "Energy Manager" solution to small companies and industries.
Information and training solution to support industrialists in their change management.
The project's added value / the problem :
A mobilising project: from the smart sensor, the internet of things (wireless data transmission), the cloud, storage, sustainable energies, computer security, and artificial intelligence. 
The capacity to link to an existing project whatever its maturity level. 
Mobilisation of partners from all horizons (national companies or start-ups) in a consortium with a high added value in terms of innovation.
The aim: reduce the environmental impact of industries through the reduction of CO2 emissions (thanks to reduced energy consumption)
Partners