Back to the list of projects
Démonstrateur Hydrogène
Project sponsor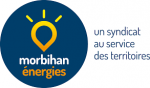 location
Vannes (56)
Launch date
01/06/2017
Domaines d'application
Using hydrogen to store renewable energy productions.
Development and promotion of hydrogen mobility.
Promoting the hydrogen industry among the general public.
Systèmes énergétiques insulaires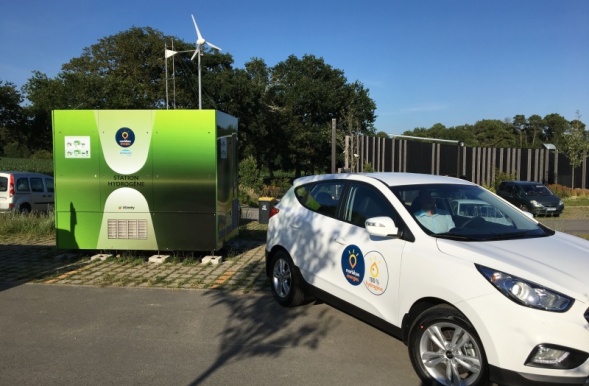 SMILE's involvement in this project
Tangible help with funding
Actions to increase the visibility of your project
This demonstrator involves the production of Hydrogen from renewable energy sources and using the compressed gas for carbon-free mobility. It's about providing the wherewithal to refuel a new generation of vehicles operating through a hydrogen powered fuel cell (producing electricity continuously and not requiring batteries).
The first electrolyser, powered first and foremost by PV solar panels and capable of refuelling hydrogen fuelled vehicles, was installed in June 2017 in the car park of Morbihan Energies federation (the project's sponsor) in Vannes. It refuels the first hydrogen vehicle in Brittany, purchased for the project, as well as any further hydrogen vehicles circulating in the region.
Added value of the project : 
 A pilot project which shows the way for local authorities and business in terms of carbon-free mobility.
Creating value from the overproduction of renewable electricity on a hydrogen site.  
A project in line with the government's call for projects "Territoires Hydrogènes" (Hydrogen territories).
Partners