Back to the list of projects
EFFIH2 Vannes
Project sponsors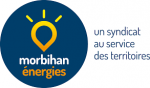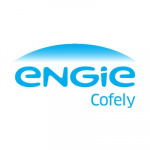 location
Usine Michelin Vannes, ZI du Prat
Fields of application
Production of renewable energy
Energy storage
Efficacité énergétique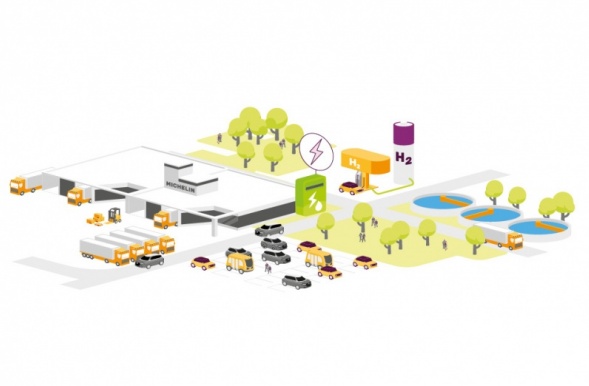 SMILE's involvement in this project
The best possible exposure
Help with building the awareness of elected representatives and the owners of deployment locations, about the significance of smart grids
Active contribution in the implementation of smart grid projects
As part of the energy transition, this project is situated at the crossroads of industry and mobility, combining public and private initiatives.
The Michelin factory in Vannes uses hydrogen, currently produced using fossil fuels ('grey hydrogen') for its heat treatment process. The EffiH2 Vannes project aims to produce 'green hydrogen' by electrolysis for Michelin's industrial needs and also to supply a public green hydrogen distribution station for cars and lorries. To this end, the station will be installed near the Michelin Vannes factory, in the Prat Industrial Park.
Engie Cofely has partnered up with Morbihan Energies, the Banque des Territoires and the Bretagne Regional Council to create a project company to develop green hydrogen in the region and to implement this first public renewable-source hydrogen distribution station in Brittany.
This project is a manifestation of the pro-active stance of the regions, instigated by Morbihan Energies, towards the development of renewable-source hydrogen, particularly for mobility purposes. The partners have created a certification called 'Morbihan Hydrogen' to guarantee the local and renewable origin of the distributed hydrogen. Any other businesses, organisations or local public authorities who wish to join the project can do so by signing the charter.
Added value of the projet :
Energy-related: storage of renewable-source energy and more efficient use in the region
Environmental: foster carbon-free industrial energy uses (-210 t CO2 per year for Michelin's use of hydrogen alone) and develop a carbon-free fleet for mobility
End-user involvement: raise citizen awareness on the uses of hydrogen
Economic: demonstration of the technical and economic feasibility of the project on an industrial scale
Partners