Back to the list of projects
Langouet
Project sponsors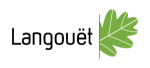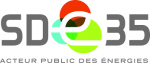 location
Commune de Langouet
Launch date
01/04/2017
Domaines d'application
Collaborative self-consumption
Storage
Blockchain
Systèmes énergétiques insulaires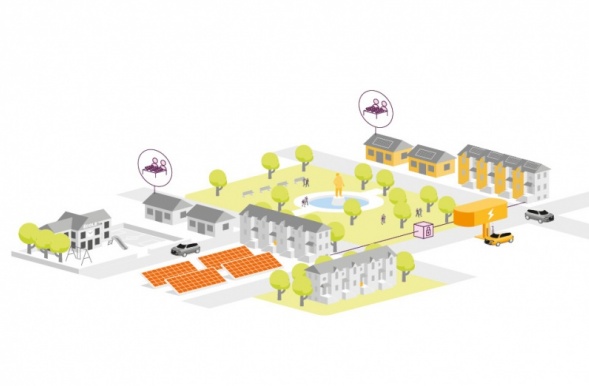 SMILE's involvement in this project
Strong support for getting your project off the ground
Tangible help with funding
The best possible exposure
Actions to increase the visibility of your project
Covering the entire town of Langouet (35). The aim of this project is to imagine and to implement urban planning, construction, mobility and global ecosystem themes in a C2C approach (Cradle to Cradle – positive impact circular economy).
The project involves the implementation of collaborative self-consumption of renewable energy, throughout the town of Langouet.
It aims to develop two collaborative self-consumption loops. The first one partly supplied by communal PV (and possibly wind) productions, on the ground and on the rooftops of public buildings, the second through private production on the rooftops of individual or semi-collective housing.
Shared storage modules may also be implemented in these loops to optimise the rate of self-production.
The aim of these PV production installations will be to supply the town's dwellings and public buildings. They will also supply the EV charging stations whose exact locations have yet to be determined (park and ride carparks, public sites, private sites).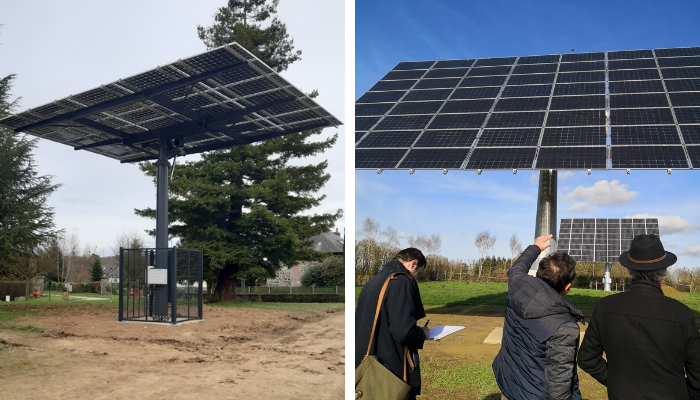 → This global community project was chosen by AMI ADEME "urban planning and circular economy" and also has a test agreement with ENEDIS.
Added value of the project:
   

Implement solutions for PV production, electricity storage

   

Cover around 50% of electricity needs in self-production

   

Reduce GHG emissions and the use of fossil fuels

   

Understand the real costs of the energy produced on local installations

   

Test the capacity of the project to encourage a level of global self-production
Partners